Venue
The MicroRad 2014 conference talks will be held in the Baxter Lecture Hall/Ramo Auditorium with poster sessions at Dabney Hall on the campus of the California Institute of Technology, Pasadena, California.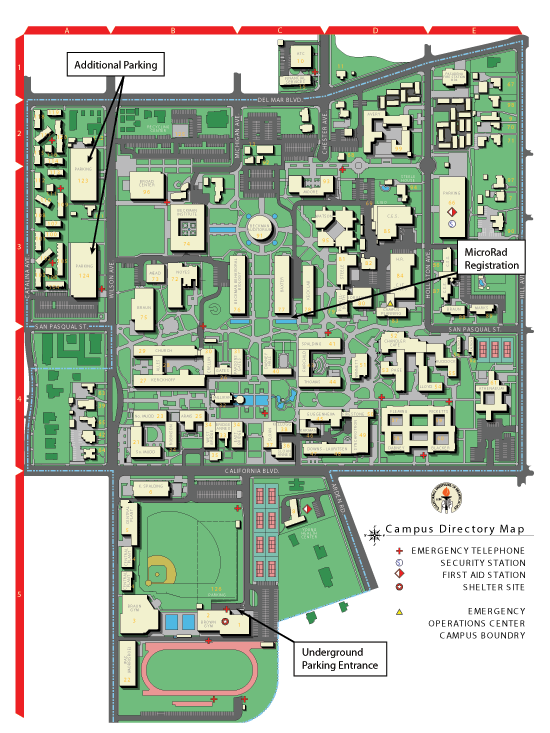 Oral Sessions
The oral sessions will be in Ramo Auditorium, located at building number 77 on the map below. The entrance to the auditorium is indicated by the red circle.
Poster Session
The poster session will take place in Dabney Hall adjacent to the Ramo Auditorium. Dabney Hall is located at building number 40 on the map below and the entrance indicated by the red circle. The easiest way to get into Dabney Hall is to proceed through the garden and enter through one of the four double doors that open onto the garden.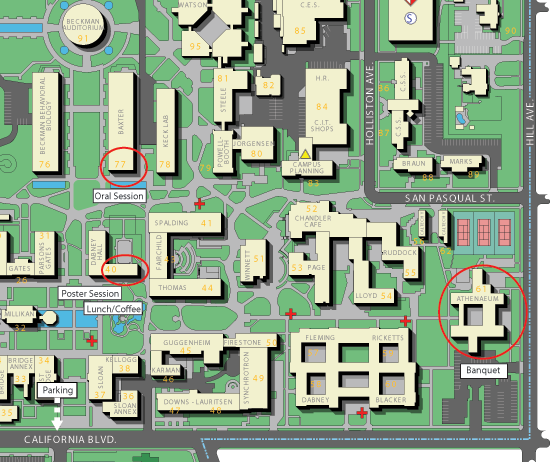 Parking
The most convenient parking lot to the conference venue is the lot off of California Blvd indicated on the maps. Other parking lots are off of Wilson Ave. Parking at the structure or lots requires parking permits that can be obtained at automated pay stations. Parking rates vary from $2 an hour, to $6 a day or $18 per week. The automatic pay stations accept cash or credit card. The permits obtained from the automatic pay stations should be placed on the dashboard of the car.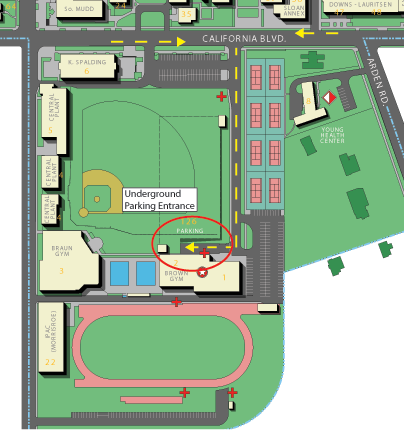 CalTech Parking Website
CalTech Maps