Social and Professional Events
Welcome reception
Date: Sunday, July 26, 2015
Time: 18:00-20:00
Location: Silver Plenary, 2nd Floor, MiCo Milano Congressi
Cost: Included for delegates registered to attend on Sunday
Welcome to the International Geoscience and Remote Sensing Symposium (IGARSS 2015)! Attend this informal event to meet colleagues and make new friends at the opening reception. Complimentary food will be served.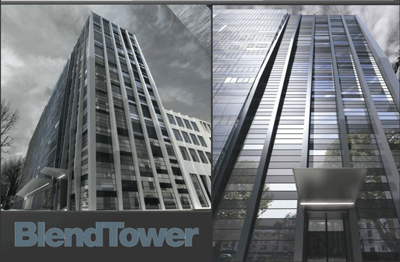 Young professional (YP) cocktail
The Young professional (YP) cocktail is intended to provide an informal forum for YP, i.e. engineers/students up to fifteen years from the first degree, to interact with other YP and senior members in an informal setting. The cocktail will provide an opportunity to discuss potential career paths and skill sets beneficial to secure employment in the geosciences and remote sensing industries, as well as professional development opportunities.
This year the YP cocktail is hosted by Blend Tower (http://www.blend-halldis.com/), an innovative business center located between the Stazione Centrale and the Hotel Galia, in the heart of one of the most dynamic areas in Milan, Italy.
Date: Monday, July 27
Schedule: 19:30 to 22:30
Cost:
€12.00 before May 29th, 2015
€15.00 after May 29th, 2015
Min. / Max. number of participants: 50 / 110
Women in Geosciences, Remote Sensing and Engineering Luncheon
This is the fourth annual Women in Geosciences and Remote Sensing event at IGARSS. The luncheon is open by registration to women and men in all stages in their careers. The event will provide networking opportunities and a forum for discussion between participants.
Invited Speaker: Marina Ruggieri, IEEE Director & Delegate of Division IX, will be the featured speaker and will discuss networking.
Date: Tuesday, July 28
Time: 12.10-13.30
Location: Milan Convention Centre, room Turquoise 2
Cost: Before May 29: 17€
After May 29: 20 €
Industry Student Lunch
Date: Wednesday, July 29
Time: 12:10 – 13:30
Location: Turquoise 2, Level –1
Cost: €12
The flagship event of the student program is a receptionstyle buffet luncheon that gives you the opportunity to make valuable connections with industry professionals and peers. Don't miss this opportunity to put your networking skills to good use.
Industry Participants:
Altamira Information
e-GEOS
Enterprise Electronics Corporation (EEC)
European Space Agency
Google Earth Engine
Harris
MetaSensing
SI Imaging Services (SIIS)
Telespazio
TRE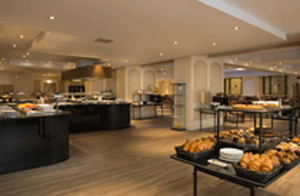 TC and Chapter Chairs dinner
The usual meeting of the Chapter Chairs and the Technical Committees will be held as usual at dinner time: this event provides a venue for discussion of GRSS activities accompanied by a fine meal. This traditional meeting is scheduled this year for Wednesday, July 29th, at 8:00 PM, at the Melià Hotel (room Aurora), via Masaccio 19, Milan, within a walking distance from the Congress Center.
Tickets are limited, so please register early, and recall that it may not be possible to register at the conference for this event!
Date: Wednesday, July 29
Meeting Time: 19:30
Dinner: 20:00 to 23:00
Location: Melia Hotel, Via Masaccio 19, Milan
Cost:
€30.00 before May 29th, 2015
€35.00 after May 29th, 2015
Min. / Max. number of participants: 50 / 110
IGARSS World Cup
Date: Wednesday, July 29
Schedule: 18.15 – 19.00 Walking transfer between the MiCo – Milano Congressi and the A.S. Masseroni Marchese sport center.
19.00 – 23.00 Soccer games
Cost for players: €24
Format:Mini World Cup (outdoors)
The IGARSS soccer tournament will be held at the A.S. Masseroni Marchese sport center, at 15min walking distance from the conference venue. Fees cover the cost of t-shirt, drinks, trophies, first aid support, referees, and health insurance for the participation to the tournament. There will be four teams, each team with a maximum of 15 players (11 on field and 4 on bench). There will be held two semifinals. Winners of the two semifinals will play off in the final contest, the IGARSS World Cup, while the losers of the two semifinals will compete in the third place playoff.
Award Banquet
The IGARSS 2015 Awards Banquet will be held at the Museo Nazionale della Scienza e della Tecnologia Leonardo da Vinci.
Situated in the heart of Milan, this Museum is the largest Museum of Science and Technology in Italy, and one of the most important ones in Europe. The Museum hosts the largest collection of machines models in the world, realized basing on Leonardo da Vinci's drawings. The Award Banquet will be in the Sala delle Colonne, the antique library of the Olivetan monastery that now hosts the Museum, which is accessed from the Leonardo Gallery.
Please spread the word to other IGARSS 2015 participants, to encourage them to join us for the Award Banquet in the beautiful and extremely interesting Museo Nazionale della Scienza e della Tecnologia.
The Award Banquet doors open at 7:00 PM (19:00). A cocktail will be available at that time in the Leonardo Gallery.
Date: Thursday, July 30, 2015
Schedule: 19:00-23:00
Location: Leonardo Gallery & Sala delle Colonne, Museo Nazionale della Scienza e della Tecnologia Leonardo da Vinci
Cost:
€ 66.00 (Tax included) before June 3rd, 2015
€ 80.00 (Tax included) after June 3rd, 2015
Maximum number of participants: 300
Link: http://www.museoscienza.org/english/mustlocation/events/colonne.asp
Bus Transportation:
We haved organized 4 buses from Mico and 1 from Hotel Melià to Museo della Scienza e della Tecnologia at 07.00 pm. (19:00)
At the end of the dinner, there will be 5 buses from the Museum.

BUS 1: Drop off at Via Masaccio (Hotels: Melia Hotel,Minihotel Portello)
BUS 2-3: Drop off at Corso Sempione (Hotels: Nasco Hotel, Enterprise Hotel, Una Hotel Scandinavia, ADI Poliziano, Mozart Hotel)
BUS 4: Drop off at Via Cherubini (Hotels: Capitol Hotel, Mini Hotel Tiziano)
BUS 5: Drop off at Corso Buenos Aires (Hotels: Cristoforo Colombo Hotel, Felice Casati, NH Touring Hotel)