Conference Venue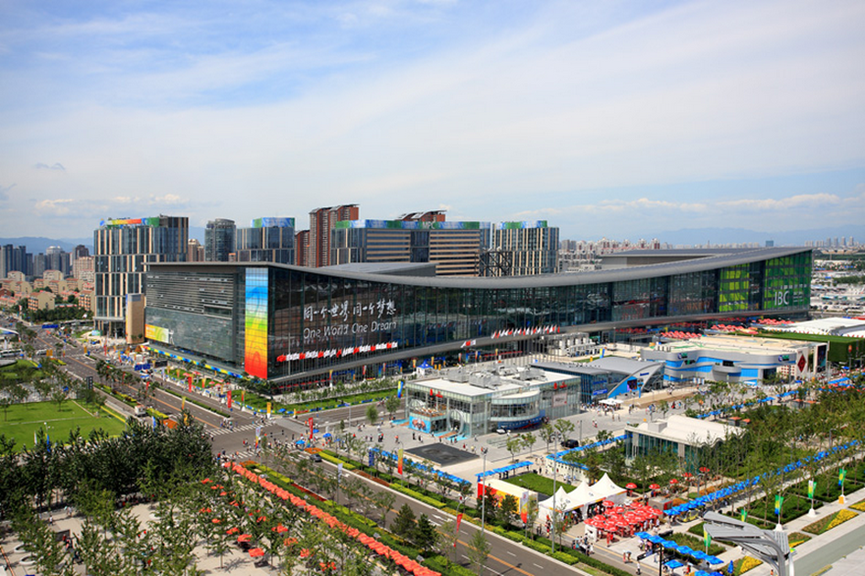 No.7 Tianchen East Road, Chaoyang District, Beijing 100105 China
Tel: +86 10 84373300
http://www.cnccchina.com/en/
China National Convention Center capture the heart precinct of Beijing Olympic Green, China National Convention Center is right next to the Bird Nest (China National Stadium for the Olympics opening and closing ceremony), the Water Cube (National Aquatics Center) and National Indoor Stadium.
CNCC complex consists of the Convention Center, CNCC Grand Hotel, InterContinental Hotel and two office buildings. The Center itself is 398m long, 148m wide, 42m high and its has eight floors and two more in the basement with a shopping mall inside.
Sitting in the center of the Olympic commercial circle between Beijing's fourth and fifth ring roads, CNCC boasts an enviable location. It's only 30 minutes drive to the airport and the subway station is connected with CNCC's basement which enables people to quickly go to the city center, the airport, the Beijing Railway station, the central business district, China's silicon valley Zhongguancun, and many tourist attractions such as Tian'anmen Square, Forbidden City or Summer Palace. It takes only one hour from CNCC to the renowned Great Wall and Ming Tombs.
How to get here?
Taxi
Taxi service is available at the Beijing Capital International Airport the whole day. The fare from the airport to the conference venue is about 25 USD, or RMB 130-150 Yuan including the highway fee of 5 Yuan/car. Please do ask for a receipt from the driver. Payment should be made in RMB cash. You can use the ATM or bank offices at the airport to get change. It is not customary to tip drivers. Please pay strictly according to the meter in the taxi.
Airport Shuttle Bus
From 7:20am – 10:00pm, you can take Airport Shuttle Bus Line 6 to get to the CNCC Hotel. Get up at the Beijing Capital International Airport Terminal 1/2/3 station, and get off at Olympic Village, it will cost about 4 USD, or RMB 24 Yuan. Buses depart every 40 minutes or when fully seated.
Airport Express Railway
Railway and subway is very convenient in Beijing and there are several lines. The subway ticket costs 29 RMB (25 RMB for the airport line, and 4 RMB for the others).
Participants can take airport express railway to stop at Sanyuanqiao Station and transfer to Line 10 to stop at Beitucheng Station, then transfer to Line 8 to get to Olympic Park Station.
Due to the heavy traffic jam during morning and evening rush hours, we strongly recommend you to take Beijing Subway.