Useful Information
Arrival in Beijing
Taxi
Taxi service is available at the Beijing Capital International Airport the whole day. The fare from the airport to the conference venue is about 25 USD, or RMB 130-150 Yuan including the highway fee of 5 Yuan/car. Please do ask for a receipt from the driver. Payment should be made in RMB cash. You can use the ATM or bank offices at the airport to get change. It is not customary to tip drivers. Please pay strictly according to the meter in the taxi.
Airport Shuttle Bus
From 7:20am – 10:00pm, you can take Airport Shuttle Bus Line 6 to get to the CNCC Hotel. Get up at the Beijing Capital International Airport Terminal 1/2/3 station, and get off at Olympic Village, it is 10 minutes in walking distance to CNCC Grand Hotel or 15 minutes in walking distance to China National Convention Center(CNCC). It will cost about 4 USD, or RMB 24 Yuan. Buses depart every 40 minutes or when fully seated.
Airport Express Railway
Railway and subway is very convenient in Beijing and there are several lines. The subway ticket costs 29 RMB (25 RMB for the airport line, and 4 RMB for the others).
Participants can take airport express railway to stop at Sanyuanqiao Station and transfer to Line 10 to stop at Beitucheng Station, then transfer to Line 8 to get to Olympic Park Station.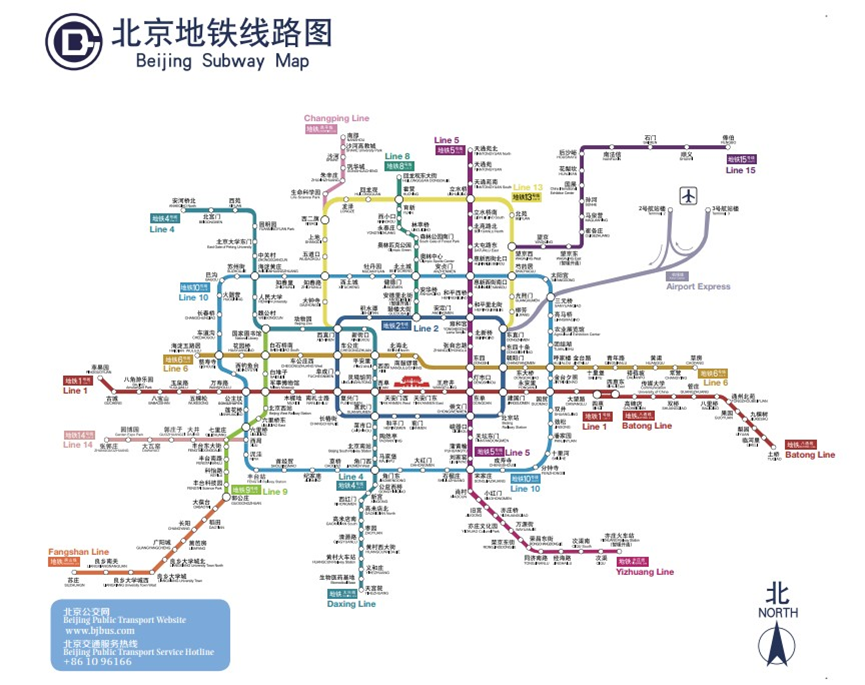 Weather
July is the hottest and most plentiful in rain for a year. The average temperature in Beijing in July is 28°C. The average highest temperature is 32°C and the average lowest temperature is 23°C.
Insurance
The Conference Organizers recommends participants to possess travel, property medical or other necessary insurances before coming to China. The IGARSS 2016 Conference Organizers cannot be held responsible for the costs resulting from personal accidents or property loss during the Congress.
Currency Exchange
The currency in circulation in China is the Chinese yuan, or RMB yuan, which is not a free convertible currency. There are also certain rules on restriction of foreign exchange which should be available in the information of Chinese Customs on entry and exit. The international standard abbreviation sign of RMB Yuan is CNY. 1 CNY consists of 10 Jiao (dimes) or 100 Fen (cents). The denominations of the Chinese yuan in bank notes are 1, 5, 10, 20, 50 and 100. Participants can exchange major free convertible foreign currencies for RMB yuan at airports, major hotels and banks in China. Currently, 1 USD can be exchanged for about 6.3 CNY. All currency exchange receipts should be saved in case participants want to exchange RMB back to their own currency. Banks may demand to see the original exchange receipt.
Credit Cards & ATM
Major credit cards are acceptable in the conference hotels (and other hotels) and in most department stores. ATMs of major banks are widely spread all over the major cities and can be used in drawing RMB yuan with your credit card/debit card. Please check with your bank as to the bank charges.
Smoking Policy
Please note that smoking is prohibited within the conference premises. Smoking is also banned in public areas like airports, hospitals and restaurants.
Water
It is recommended NOT to drink tap water. If you want to drink cold water, it is better to order or buy bottled water, mineral or distilled. Avoiding the ice cubes being made from tap water is also recommended. Upon request, hotels will provide containers of hot or chilled drinking water in the sleeping rooms at no extra cost. Hotels will also provide an electrically heated kettle to boil water from the tap in your room. The boiled water can then be stored in a vacuum thermos for drinking. Some hotels also provide a special tap in the lavatory that delivers a flow of purified water for drinking or taking medications. This advice also applies to your pre-conference or post-conference travel in others cities in China.
Voltage, Socket and Plugs
The electrical current in China is 220-volts, 50Hz A/C. Hotels generally provide wall sockets in every room, accommodating both the standard "Flat blade attachment plug (Type A)" and common "Oblique flat blades with ground (inverted V) plug (Type I)" as well as the not-so-common "Round pin attachment plug (Type C)"as shown in following photographs.

Conference Working Language
The Conference working language is English.
Projectors
Overhead projectors and computer-aided projectors will be available. Mac computers will not be available for PowerPoint presentations. Mac users can connect to the computer-aided projectors if they bring their own computer and connecting cord.
Duplication, Recording
Without permission from authors, taking photographs, audio-taping, video-recording, digital taping and any other form of duplication are strictly prohibited in the session rooms and poster areas.
Cell Phones
Participants are kindly requested to turn off their cell phones or keep the cell phones in vibration state when entering the meeting rooms and in the poster areas.
City Map
A city map is provided in the conference bags.
Hotlines
Phone Number
110 Police
114 Local Telephone Number Inquiry
116 Domestic Long Distance Inquiry
117 Time Inquiry
119 Fire
120 Ambulance
121 Weather Forecast
122 Traffic Police
Telephone Codes
Telephone Code for China: 0086
Area Code for Beijing: 010