Exhibitors
Exhibition Floor Plan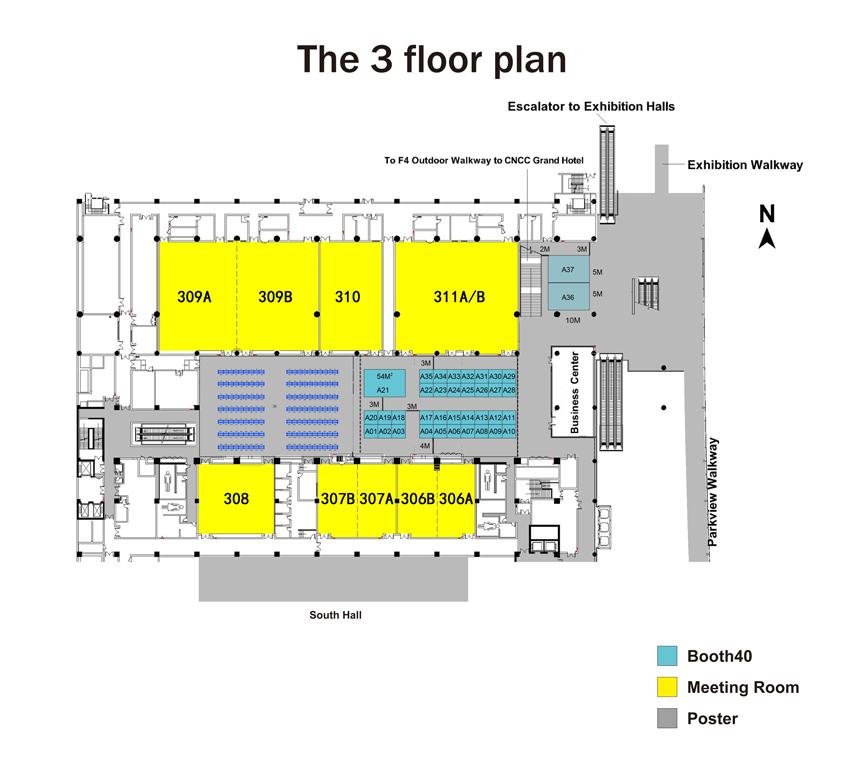 Booth 35: Beijing Azup Scientific Co., Limited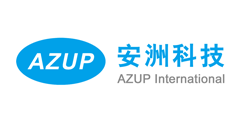 Website: http://www.azup.com.cn

AZUP Scientific is devoted to the development and sales of environment remote sensing, precision agriculture, and other areas of hyperspectral remote sensing measurement equipments. Our latest high-speed airborne hyperspectral imager UHD185, integrated built-in-scan hyperspectral imager SOC710, ultra-portable, full-band fiber type PSR +3500 field spectroradiometer and other advanced equipments have been widely used in dozens of research institutes and universities.

---
Booth 33, 34: Beijing Century Shallow-Sea Marine and Meteorological Instrument Ltd


Website: http://www.shallow-sea.com/

Beijing Century Shallow-sea Marine and Meteorological Instrument Ltd., is the representative for worldwide leading manufacturers in oceanographic, meteorological and deck machinery market. It is authorized to represent Markey, Allied for deck machinery; Mclane, NKE, MetOcean, Ocean Science, Link Quest, Ocean Waves, Sunburst, Fluid Imaging, Apollo for oceanography; Radiometrics, Sigma Space, Scintec AG, Detect, Everestlnter, YES, Earth Networks for meteorology.

---
Booth 29: Beijing Piesat Information Technology Co., Ltd.


Website: http://www.piesat.cn

Beijing Piesat Information technology Co., Ltd (namely "Beijing Piesat") founded in 2008 is a high- tech enterprise that specializes in the search and application of satellite technology (Remote sensing satellite and Navigation satellite). Taking the advantage of China's Aerospace Technology,Beijing Piesat makes providing professional services and applications of domestic satellites as its own mission.

---
Booth 10: Beijing Space View Technology Co., Ltd.


Website: http://www.siweidg.com/english/

Space View is a leading provider of RS satellite data and geospatial information services in China. The main business includes Chinese and other countries' satellite data and derived products, satellite imagery processing, cartographic mapping and thematic geospatial information services etc. The company has provided GIS solutions and services to more than 1400 commercial and governmental customers across various fields.

---
Booth 32: Bergsun(Beijing)Technology Ltd.


Website: http://www.bergsunbj.com

Bergsun Tec. offers an Automated Measurement System for Sun-Induced Chlorophyll Fluorescence of Vegetation Canopies. This system can measure the SIF of vegetation canopy automatically and continuously. The merits of the system: 1) Because the system has single light path and the integration time can be optimized rapidly, the measurement of SIF has high precision and reliability; 2) The system is portable and easy to install; 3) The measurement is simple and have a high degree of automation.

---
Booth 17: Deimos Imaging, an UrtheCast company


Website: http://www.deimosimaging.com

With a diverse sensor suite — Deimos-2, Iris, Theia, and Deimos-1 — and a powerful, open-API UrthePlatform, Deimos Imaging, a fully owned subsidiary of UrtheCast Corp., is helping usher in a new era of Earth Observation. UrtheCast's groundbreaking 16-satellite OptiSARTM and 8-satellite UrtheDailyTM Constellations, now under development, will revolutionize global monitoring. OptiSAR will provide high-resolution, high-revisit imagery in all weather conditions and UrtheDaily will provide daily worldwide coverage.

---
Booth 26: Deqing Science and Technology New City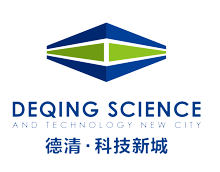 Website: http://www.gpark.gov.cn

Deqing Science and Technology New City is the first geographic information town in Zhejiang province, The China International Forum on Geospatial Information with UN-GGIM was settled down here. Located in the center of Yangtze River Delta, Deqing lies about 35 kilometers from downtown of Hangzhou, with the extremely advantageous regional location, local government is trying to construct the first-class public service platform for the innovation of science and technology in the Yangtze River Delta, plenty of incentives and subsidies are offered to the investors, welcome to Deqing.

---
Booth 15: European Space Agency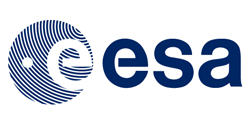 Website: http://www.esa.int

The European Space Agency (ESA) is Europe's gateway to space. Its mission is to shape the development of Europe's space capability and ensure that investment in space continues to deliver benefits to the citizens of Europe and the world. ESA is an international organisation with 22 Member States. By coordinating the financial and intellectual resources of its members, it can undertake programmes and activities far beyond the scope of any single European country.

---
Booth 21: GRSS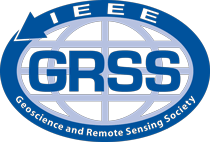 Website: http://grss-ieee.org

The Geoscience and Remote Sensing Society seeks to advance science and technology in geoscience, remote sensing and related fields using conferences, education, and other resources. The fields of interest of the Society are the theory, concepts, and techniques of science and engineering as they apply to the remote sensing of the earth, oceans, atmosphere, and space, as well as the processing, interpretation and dissemination of this information.

---
Booth 03: Headwall Photonics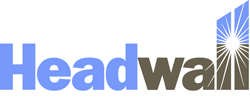 Website: http://www.headwallphotonics.com

For remote-sensing applications, Headwall produces the world's most precise multispectral and hyperspectral imaging solutions featuring aberration-corrected optics, outstanding spatial and spectral resolution, high SNR, and a very wide field of view. Headwall's sensors are deployed aboard UAVs (lightweight and larger), fixed-wing aircraft, and satellites for applications such as precision agriculture, minerals and mining, environmental analysis, and infrastructure inspection. New for 2016 is HyperCore™ which provides the crucial data acquisition and 'sensor fusion' function for hyperspectral and other instruments (e.g. LiDAR, GPS) Headwall has manufacturing locations in the United States and Europe and is ISO-9001:2008-certified. Spectral ranges include VNIR (400-1000nm); Extended VNIR (550-1700nm); NIR (900-1700nm); and SWIR (900-2500nm).

---
---
Booth 13: Institute of Electronics, Chinese Academy of Sciences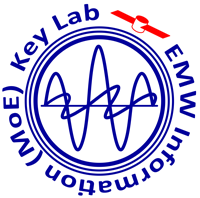 Website: http://english.ie.cas.cn

The Institute of Electronics of the Chinese Academy of Sciences (IECAS) was founded in 1956. It was the first comprehensive institute in China in the fields of electronics and information science and technology. IECAS focuses on the areas of microwave imaging technology, microwave vacuum electronic technology, geospatial information technology, electromagnetic detection technology, high power gas laser technology, transducer technology and programmable chips and systems.

---
Booth 01: Japan Aerospace Exploration Agency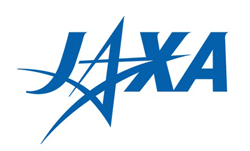 Website: http://global.jaxa.jp

The Japan Aerospace Exploration Agency (JAXA) was born through the merger of three institutions, namely the Institute of Space and Astronautical Science (ISAS), the National Aerospace Laboratory of Japan (NAL) and the National Space Development Agency of Japan (NASDA). It was designated as a core performance agency to support the Japanese government's overall aerospace development and utilization.

---
Booth 14: Journal of Radars / Journal of Electronics & Information Technology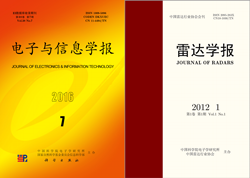 Website: http://radars.ie.ac.cn / jeit.ie.ac.cn

Aiming at a high-level academic journal and exchange platform, Journal of Radars is dedicated to promote and to lead the development of science and technology in radar field, and publishes papers both in Chinese and English. JEIT is a Chinese comprehensive academic journal. Founded in 1979, it covers the directions of radar technology, signal and information processing, etc. At present, it is included by "EI Compendex".

---
Booth 11: Key Laboratory for Information Science of Electromagnetic Waves, Fudan University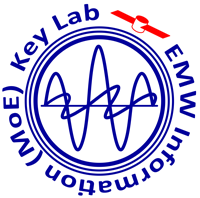 Website: http://www.emwlab.fudan.edu.cn

EMW Lab (The Key Laboratory for Information Science of Electromagnetic Waves), established in 1993, is one of China's leading research laboratories in electromagnetic (EM) wave scattering and space-borne microwave remote sensing. With more than 20 years of development, the laboratory conducts a broad range of research in modeling and simulation of EM scattering, propagation and emission of complex earth environment, interactions between EM waves with targets and the earth environment, data validation, multi-sources information fusion, and quantitative information retrieval from satellite observations, especially in fundamental theories and applications.

---
Booth 12: Key Laboratory of Microwave Remote Sensing, Chinese Academy of Sciences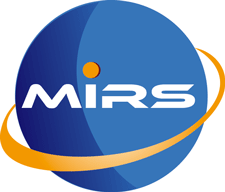 Website: http://www.mirslab.cn

MiRS, CAS is affiliated to the National Space Science Center, Chinese Academy of Sciences (NSSC, CAS) in Beijing, China. It started from the electronic group in 1958, for China's first satellite, DFH-1. The laboratory is now dedicated to research and development of microwave remote sensing techniques for earth observation and space exploration. Since 1970's, it had been contributing payloads and information techniques for the earth observation satellites (FY-3, HY-2, CFOSAT, etal), the lunar exploration missions (CE-1 and 2) and the manned space flight missions of China.

---
Booth 24: LICA United Technology Limited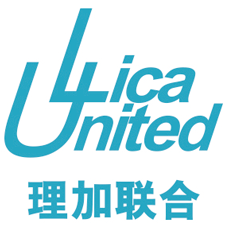 Website: http://www.li-ca.com

LICA United Technology Limited was set up in 2005. Our corporation is the agent and channel distributor absorbed in instruments of Chinese Ecology and Environment Science. We are the solo agent and service provider of ASD in USA, Resonon in USA. The ASD FieldSpec and FieldSpec HandHeld instrument families provide researchers with a complete suite of instruments for all of their field work needs.

---
Booth 18, 19: MetaSensing BV - Anhui WideSight Technology Co., Ltd.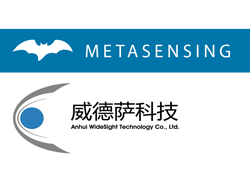 Website: http://www.metasensing.com, http://www.wdsight.com

WideSight Technology is a Chinese radar company based in Anhui province. WideSight is the Chinese distributor of MetaSensing BV, a Dutch company delivering high resolution, portable and compact radar systems, which offer competitive advantages in civil and commercial applications. Products offered in mainland China include MetaSensing QX-60, the first commercially available fully polarimetric X-band weather radar, MetaSensing FastGBSAR, a ground-based radar interferometer for deformation and structural stability monitoring.

---
Booth 27: National Satellite Meteorological Center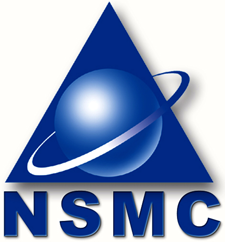 Website: http://www.nsmc.org.cn

National Satellite Meteorological Center(NSMC) undertakes the mission to develop and operate the Chinese meteorological satellite system, to enhance the ability of meteorological satellite application in monitoring weather and climate change for the protection of lives and property of people and sustained development of the economic society. NSMC includes one data processing center, five ground stations and several radiometric calibration test sites. It is in charge of the operation,data processing, data service and remote sensing applications for FengYun-2 geostationary satellites and FengYun-3 polar-orbiting satellites(data access website http://satellite.nsmc.org.cn/).

---
Booth 25: Ontar Corporation


Website: http://www.ontar.com

Ontar Corporation was founded in 1981. Ontar specializes in Atmospheric Sciences, Technical Software Development, software integration and Web applications such as Medical Record Keeping. Ontar provides diverse solutions to enterprises of all sizes, providing service to over 3500 Government, Universities and Commercial facilities. Ontar has developed a series of atmospheric science and remote sensing software including PcModWin/MODTRAN, PcLnWin, HitranPC/HITRAN, LidarPc, Atmosphere laser Turbulence Model, MODTRAN for NVTherm and so on. Our advanced technology, combined with our experience, delivers integrated and innovative systems, which enable our customers manage an increasingly complex world.

---
Booth A7: Open Geospatial Consortium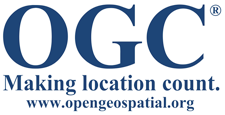 Website: http://www.opengeospatial.org

The OGC (Open Geospatial Consortium) is an international not for profit organization committed to making quality open standards for the global geospatial community. These standards are made through a consensus process and are freely available for anyone to use to improve sharing of the world's geospatial data. OGC standards are used in a wide variety of domains including Environment, Defense, Health, Agriculture, Meteorology, Sustainable Development and many more.Our members come from government, commercial organizations, NGOs, academic and research organizations.

---
Booth 02: PASCO CORPORATION


Website: http://www.pasco.co.jp/eng/

PASCO CORPORATION is a company located in Japan which is constantly in pursuit of the most advanced technologies in the areas of the acquisition and processing of geospatial information. Satellite Business division is specialized in Earth Observation Satellite Data both Optical and SAR. We are distributing ALOS-2 (PALSAR-2, launched by JAXA) data to global market.

---
Booth 06: Science China Press


Website: http://www.scichina.com

Started in 1950 and sponsored by CAS and NSFC of China, Science China series journals convey high-quality and original results in both basic and applied research. Founded in 1954, Science Press (SP) is China's largest comprehensive sci-tech publisher, publishing annually more than 10,000 titles of books, of which nearly 4000 are new titles. Its main publishing areas cover Science (S), Technology (T), Medicine (M), Education (E) and Humanities (H), with STM being its traditional and featured areas. In the areas of S and T, geological and environmental sciences are especially strong, with a lot of excellent books in these areas being published every year in such forms as monograph, reference book, map and atlas.

---
Booth 23: Scistar Electronics Co., Ltd.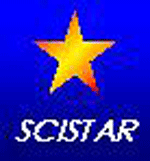 Website: http://www.scistar.com.cn

Scistar Electronics Co., Ltd. is a specialist distributor and manufacture of electro-optical instruments systems and components. It provides a wide range of products that cover SVC spectroradiometer, Hyspex Hyperspectral camera, and D & P Instruments FT-IR Interferometer. Our mission is to provide first class products and support services to the electro-optics market in the China.

---
Booth 22: Sichuan Dualix Spectral Imaging Technology Co., Ltd


Website: http://www.dualix.com.cn

Sichuan Dualix Spectral Imaging Technology Co., ltd is a High-tech enterprises which focus on Optics, precision machinery, electronics, computer technology. This joint venture company set up by Zolix Instruments Co., Ltd. and Holly Technology Co., Ltd. Based on more than 10 years experiences in Hyperspectral Imaging System and Liquid crystal tunable filter by international leading technology strength, we can supply hyperspectral imaging system solutions for customers; We have big success in many applications, for example: agricultural remote sensing, industry sorting, forensic detection, airborne, archaeological, food testing etc.

---
Booth 20: Skye Instruments Ltd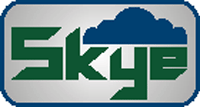 Website: http://www.skyeinstruments.com

Skye Instruments Ltd have been designing and manufacturing instrumentation for Remote Sensing & Environmental Monitoring since 1983. We have a range of Remote Sensing instruments for ground, tower and airborne installations, which include Eddy Covariance/Flux Towers & UAV's. Our Multi-Spectral sensors include wavelengths for LANDSAT, SPOT, AVHRR, MODIS, plus many more Earth observation satellites. Please visit us at booth #A20

---
Booth 28: SPECIM, Spectral Imaging Ltd.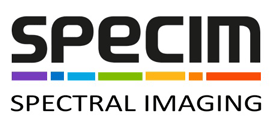 Website: http://www.specim.fi

Specim is a world leading company for hyperspectral imaging instruments, from UV through VNIR and SWIR up to LWIR (long wave infrared). SPECIM is the first company to provide commercial hyperspectral spectrometer in the world and has more than 20 years' history for hyperspectral system manufacture. Our hyperspectral products are used in an increasing range of demanding applications like color, Process Analytical Technology (pat), life sciences, chemical imaging, military and security.

---
Booth 05: Taylor & Francis Group


Website: http://taylorandfrancis.com

Taylor & Francis partners with researchers, scholarly societies, universities and libraries worldwide to bring knowledge to life. As one of the world's leading publishers of scholarly journals, books, ebooks and reference works our content spans all areas of Humanities, Social Sciences, Behavioural Sciences, Science, and Technology and Medicine.

---
Booth 04: University of Houston National Center for Airborne Laser Mapping


Website: http://www.ncalm.org

The mission of the National Center for Airborne Laser Mapping (NCALM) is to: • Provide research-quality airborne light detection and ranging (LiDAR or lidar) observations to the scientific community. • Advance the state of the art in airborne laser mapping. • Train and educate graduate students with knowledge of airborne mapping to meet the needs of academic institutions, government agencies, and private industry. NCALM is based at the University of Houston and is operated in partnership with the University of California, Berkeley. The center is supported by the National Science Foundation and is associated with the multi-disciplinary Geosensing Systems Engineering & Sciences graduate program at the University of Houston.

---