IGARSS will host a panel with members from the remote sensing industry, to discuss their ever evolving role in geoscience and remote sensing. Invitees are: Airbus, Ball Aerospace, Capella Space, Descartes Labs, DigitalGlobe, Planet, and PCIGeomatics. Moderated by Dr. Thomas Adang of the Aerospace Corporation, the panel will discuss how their work in remote sensing addresses global challenges, and how their work 'makes a difference'. The panel will provide a unique opportunity for the audience of IGARSS – students, educators, scientists, engineers, and the general public – of the importance of industry in remote sensing.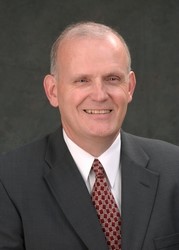 Moderator
Dr. Thomas C. Adang is the Assistant General Manager, National Oceanic and Atmospheric Administration (NOAA) Programs Directorate for The Aerospace Corporation. He serves as the Senior Technical Advisor to the Under Secretary of Commerce for Environmental Observations and Predictions (and Deputy NOAA Administrator), provides technical and managerial leadership to Directorate personnel, and manages the NOAA Programs line of business within the Civil Systems Group, a division of The Aerospace Corporation.
Dr. Adang joined The Aerospace Corporation in 2000 as a Senior Project Engineer supporting the National Reconnaissance Office (NRO). In 2002, he established the Silver Spring Program Office supporting the NOAA Satellite and Information Service and served as that office's Systems Director. In 2005, Dr. Adang began a two year federal appointment with NOAA, serving in a Senior Executive Service position as the NOAA Technical Director for Integrated Observations and Data Management. While supporting NOAA, he also was instrumental in establishing the intergovernmental Group on Earth Observations (GEO) and the U.S. Group on Earth Observations (USGEO), serving as Senior Technical Advisor to the ad hoc GEO Secretariat until its formal establishment and transition to Geneva, Switzerland. In 2007, Dr. Adang moved to New Mexico as Senior Technical Advisor to the Director, Operationally Responsive Space (ORS) Office, Kirtland AFB, NM, where he was responsible for providing technical leadership and strategic messaging support to the Department of Defense ORS Office as it developed and provided responsive space capabilities to Joint Force Commanders and other users.
Panelists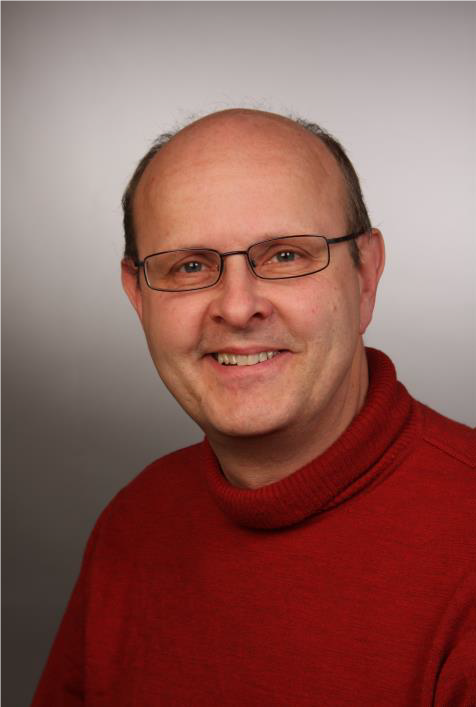 Dr. Steffen Kuntz – Airbus
Dr. Steffen Kuntz has more than 30 years of experience in remote sensing applications and Geographic Information Systems. Working since 1993 in industry his activities included for instance product marketing and project management in Europe, the Near East, Russia, India, Indonesia, South America and Africa. He was responsible for the acquisition and management of various Earth observation and navigation application projects in the fields of forestry, agriculture, water management, land use planning, disaster management, illegal logging, communication, etc. In addition, he worked as a consultant for private and public customers in various technical and scientific studies and in business and product development.
Joining Infoterra GmbH in 2002 he acted as Senior Advisor for geo-information services, and was responsible for market development, scientific studies and the management of large international projects, for instance in the framework of the European Kopernicus initiative. From 2012 onwards he worked in the Corporate Development Department of Astrium GEO Information Services responsible for institutional relations and climate change programs. In June 2013 he moved to the Future Missions Department of Airbus Defence & Space (former Astrium Satellites) in Friedrichshafen, to support end-to-end satellite development and related services and in satellite export programs.
In 1997 he was nominated Assistant Professor for Remote Sensing and GIS at the University of Freiburg, Faculty for Forestry and Natural Resources Management. In 2005 he became Associated Full Professor. His teaching activities in Freiburg comprise introductory courses in remote sensing and GIS, forest inventories and ground truth assessment as well as special courses introducing REDD+, using optical and RADAR technology. In addition he gave master courses as guest lecturer at the University of Münster, Germany, in Greece at the Aristotle University of Thessaloniki and the Mediterranean Agronomic Institute of Chania, Crete and at the Universities of Paraná and Viçosa, Brazil.

Dr. Shelley Petroy – Ball Aerospace
Dr. Shelley Petroy is the Advanced Systems Manager for Earth Sciences with Ball Aerospace in Boulder, Colorado. She received her BS in Geology from UNC-Chapel Hill, MS in Planetary Geology from Arizona State and her PhD in Remote Sensing/Earth Sciences from Washington University. Her three decade career in Earth and Space Sciences began at the Smithsonian Institution, where she studied the moons of Jupiter using Voyager data, through NASA, and into the aerospace industry, where she spent many years with Ball Aerospace developing earth science mission concepts with PIs from around the world. Returning to her passion of field work and remote sensing, Dr. Petroy worked for several years at NEON (the National Ecological Observatory Network) as manager of the Data Products team. As that project is nearing completion of construction and moving into operations, Dr. Petroy returned recently to Ball Aerospace, picking up where she left off in earth science technology and mission development.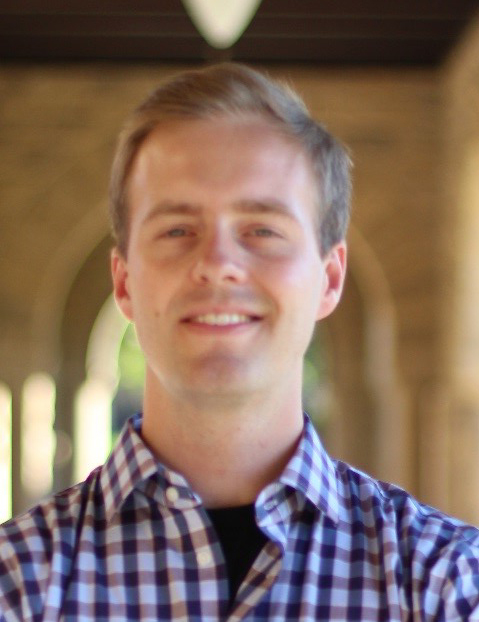 Mr. William Woods – Capella Space
While at Stanford I studied both synthetic aperture radar (SAR) and radio occultation with Drs. Howard Zebker and Ivan Linscott. My doctoral program was funded by the radioscience experiment (REX) onboard NASA's New Horizons Mission to Pluto. Within my program I studied studied the retrieval of atmospheric pressure and temperature estimates from radio occultation data. I withdrew from the doctoral program at Stanford in order to occupy role of CTO and Co-founder at Capella Space.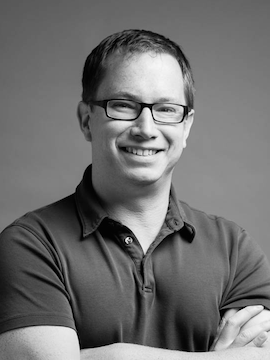 Dr. Nathan Longbotham – Descartes Labs
Dr. Nathan Longbotham received the Ph.D. degree in Aerospace Engineering Sciences from the University of Colorado in 2012 with a remote sensing specialization. He received the M.S. degree in Optical Science and Engineering from the University of New Mexico in 2008 and the B.S. degree in Physics (magna cum laude; university scholar; presidential scholar; Fred J. Barton departmental award) from Abilene Christian University in 2001.
He is currently a remote sensing scientist at Descartes Labs in Santa Fe, New Mexico. Descartes is providing the missing geospatial link to making satellite imagery useful by providing immediate and convenient access to worldwide imagery through the Descartes Labs Platform. Nathan's work at Descartes Labs focuses on improving and standardizing data normalization across all sensors served through the Descartes Labs Platform. Prior to joining the company, he worked on a variety of both software and hardware based remote sensing technologies including computational information extraction, tunable ultraviolet lasers for holographic data storage drives, and Q-switched microlasers for LIDAR systems.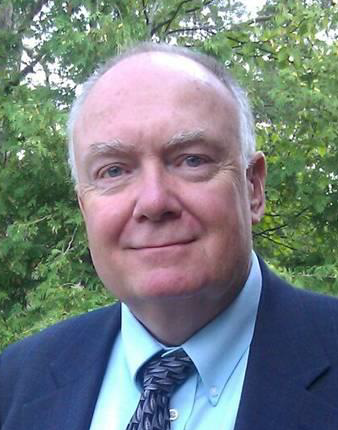 Mr. Victor Leonard – Digital Globe
Recognized thought leader. More than four decades in research, development and operation of space, air and ground remote sensing systems for defense, intelligence, civil and commercial applications. Wide variety of management, research, development, engineering and operations positions with the U. S. Air Force, the Boeing Company, the Central Intelligence Agency (CIA), Resource21 LLC and DigitalGlobe relating to IMINT, SIGINT and MASINT systems and commercial remote sensing.
As Senior Fellow at DigitalGlobe, Mr. Leonard provides thought leadership on a broad range of domains: Established comprehensive corporate R&D roadmap and program, defining more than 40 remote sensing imagery and information projects essential to company growth and increased profitability. Authored numerous white papers and presentations for internal and external decision makers, including seminal art-of-the-possible concepts. Defined overall concept, requirements and programmatics for an imagery streaming service that makes commercial imagery available to remote users within minutes to an hour of collection. Defined overall concept and requirements for a game-changing space and ground system that efficiently assesses mission utility of each imagery pixel and accurately estimates absolute surface reflectance. Defined overall concept and requirements for a next generation cloud-based imagery and information products and services platform. Defined the overall concept and requirements for commercial secure operations. Invited representative for American high resolution commercial imagery at US and Allied Space Wargames since 2001.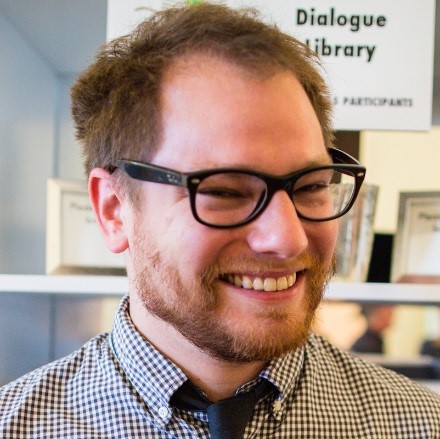 Dr. Joe Mascaro – Planet
Joe Mascaro is a tropical ecologist and Director of Academic Programs at Planet, a San Francisco-based aerospace company that operates the largest fleet of Earth-imaging satellites. Joe works with universities and individual investigators to utilize Planet's unprecedented imaging resources to enhance primary research and education, improve forest monitoring and conservation, expand food security, and promote ecological resilience for some of the world's most vulnerable communities.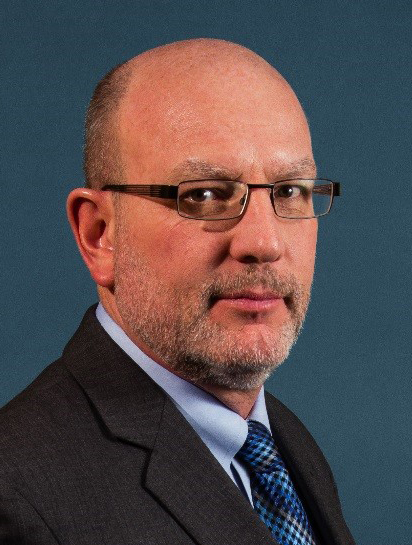 Mr. Arnold Hougham – PCIGeomatics
Arnold Hougham is a high-tech industry veteran with almost 30 years of experience in academic, government, and private sectors. Mr. Hougham holds Bachelor's and Master's degrees in Geography from the University of Waterloo. He was a junior faculty member at the University of Saskatchewan, and learned remote sensing image processing at the Saskatchewan Research Council. He then headed the remote sensing facility for the Government of Alberta.
PCI brought him on as a Sales Representative in 1989, where he worked his way up through the ranks before departing PCI Geomatics as VP Sales and Marketing. Mr. Hougham joined Electronics Workbench (EWB) in order to manage their international reseller network. EWB was then acquired by National Instruments (NASDAQ: NATI) where he worked mainly in the Academic Division in direct sales management and channel sales and marketing management for an 8 year period, overseeing 45% compound annual growth in the academic reseller channel from 2009 to 2012. Mr. Hougham re-joined PCI Geomatics in June 2013 as Vice President, Sales and Marketing.